Written on July 23, 2014 by LoLo
Filed Under: Jumpin' the Broom
Naya Rivera & Ryan Dorsey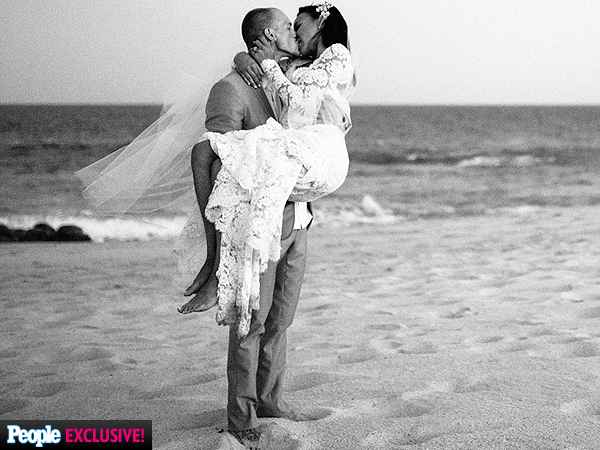 Image Source
So three months after breaking her engagement with Big Sean, an engagement that happened just 6 months into their relationship, Naya Rivera has married actor Ryan Dorsey.
The couple got married on July 19th in Cabo San Lucas in front of a small group of close family.
The couple told PEOPLE, "We feel truly blessed to be joined as husband and wife. Our special day was fated and everything we could have ever asked for."
The pair met four years ago and became close friends. Their friendship turned romantic following Naya's break up with Big Sean. Source
I'm so over. Congrats, or whatever.
Adrian Peterson & Ashley Brown
Image Source
Adrian Peterson and on-again off-again girlfriend Ashley Brown apparently got secretly married.  The couple were seen wearing wedding rings at the Starkey Hearing Foundation gala in Minnesota this weekend. When a reporter asked Ashley for her last name, she replied, "Peterson."
The couple has one child together.  Adrian has 6 children total. Source
Good job Adrian. You've managed to make an honest woman out of at least one of your babymamas. Congrats!
Follow us on Twitter @ManifestoLo, Instagram @shadystaci and Facebook at Lo Knows! Then buy Lo's first book, "The Semester," HERE!
Share on Facebook