Written on May 6, 2013 by LoLo
Filed Under: Jumpin' the Broom, Reality TV Star
Image Source
1. Hugh Hefner & Crystal Harris Source
2. Stephen Amell & Cassandra Jean Source
3. Clay Pell & Michell Kwan Source
4. James Heerdegen & Christina Ricci Source
5. Jesse James & Alexis DeJoria Source
6. Mekhi Phifer & Reshelet Barnes Source
7. Timothy Busfield & Melissa Gilbert Source
8. Michael Jordan & Yvette Prieto Source
9. James Righton & Keira Knightley Source
10. Sugar Bear & Mama June Shannon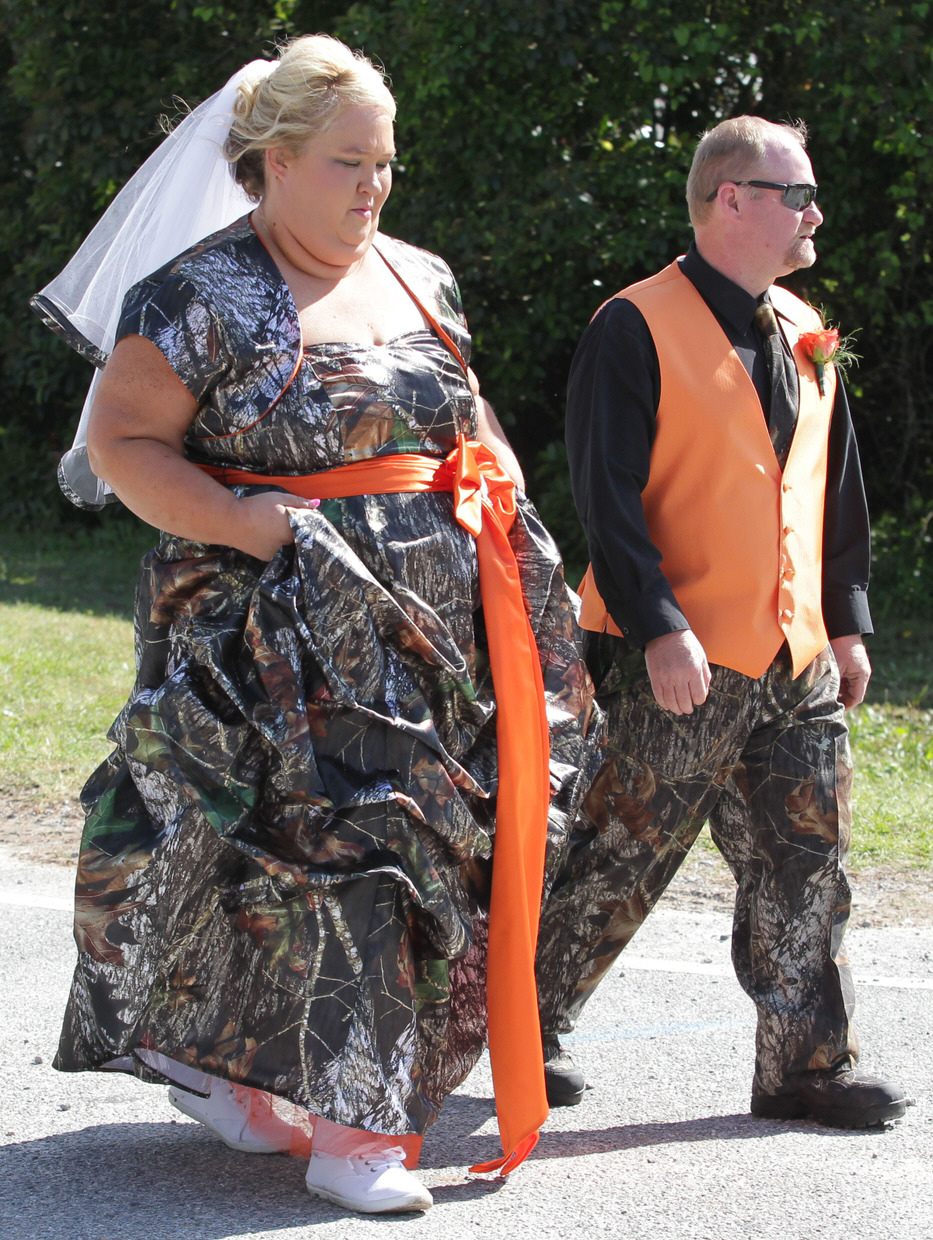 Image Source
Sugar Bear and mama June of "Here comes Honey Boo Boo" fame, got hitched this past weekend.
The couple has been together for years and share daughter, Alana "Honey Boo Boo" Thompson.
"The day was very special mostly because my girls were able to take part in it," says June. "I felt like it was important for them to see this moment and celebrate my love for Sugar Bear."
"My sister baked the cake, and we spent most of the money on barbecue," says June. "We stayed true to our roots and made the focus on the family and my commitment to Sugar Bear. You can definitely plan an event on a budget!" Source
She had me at that camo dress.
Follow us on Twitter @ManifestoLo and @SeeHearSayTV!  Then like us on Facebook at Lo Knows and See Hear Say TV!
Share on Facebook