Larry English & Nicole Williams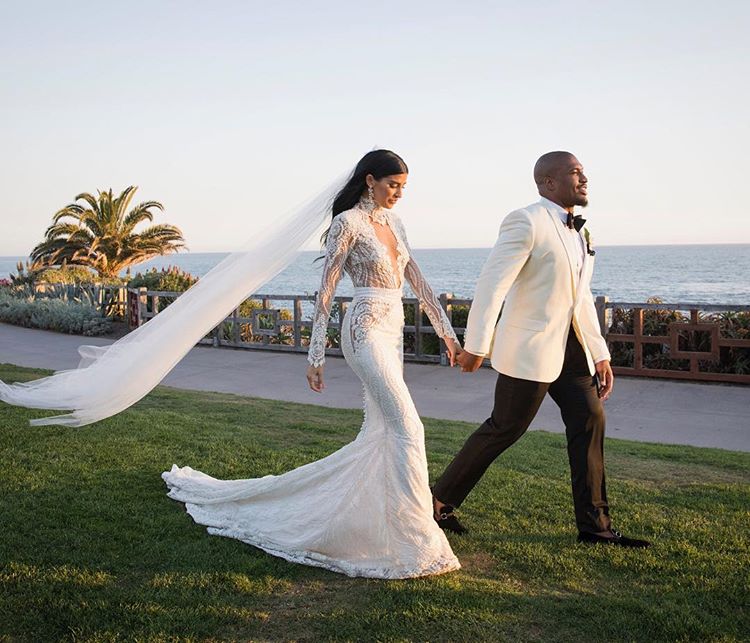 Nicole Williams of "WAGS LA" wed her fiancé, Larry English this past Friday.
The ceremony was attended by both sports figures and reality starts.
The couple said in a statement: "We're both so full of love in this moment! It's been an amazing journey getting here and we couldn't be happier! We are so overjoyed and excited for the future!" Source and Image
Jeremy Maclin & Adia Kuzma
Jeremy Maclin of the Kansas City Chiefs wed his longtime girlfriend, Adia Kuzma on Saturday.
They tied the knot at the Four Seasons Hotel in St. Louis in front of family and several of Jeremy's NFL friends. Source and Image
Pippa Middleton & James Matthews
Pippa Middleton, sister to Dutchess Kate, married her boyfriend, James Matthews, this weekend.
Their wedding ws overshadowed by whether or not Prince Harry would show up with is girlfriend, actress Meghan Markle.  Word is Megz didn't make the ceremony (or wasn't invited), but showed up at the reception. Source and Image
Congrats to all around.
Follow us on Twitter @ManifestoLo, Instagram @shadystaci and Facebook at Lo Knows! Then buy Lo's first book, "The Semester," HERE!