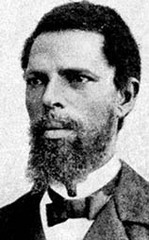 Inoculations was introduced to America by a slave named Onesimus.
He was brought to America and given to minister Cotton Mather as a gift from the Puritan charge.
He told his master about the practice of inoculation in Africa. By introducing the germs of an infected person to a healthy person, you could make them immune to the disease.
Cotton convinced Dr.. Zabdiel Boylston to experiment with the procedure when a smallpox epidemic hit Boston in 1721. As a result, over 240 people were inoculated.
Onesimus' practice was also used to inoculate American soldiers during the Revolutionary War.
Follow us on Twitter @ManifestoLo, Instagram @shadystaci and Facebook at Lo Knows! Then Buy Lo's first book, "The Semester," HERE!