New Sammy Davis Biopic Coming Soon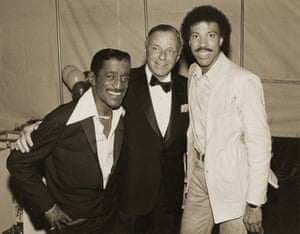 Singer/songwriter Lionel Richie has announced that he's working on a biopic about Sammy Davis, Jr.
Richie will be producing the movie, which is based on the book, 'Yes I Can: The Story of Sammy Davis, Jr' written by Davis in 1965.
Good news, the Estate of Sammy Davis, Jr. has authorized the project. Source and Image
I can't wait to see how this turns out.  Biopics are always a little bit better when the family gives their OK.
Follow us on Twitter @ManifestoLo, Instagram @shadystaci and Facebook at Lo Knows! Then buy Lo's first book, "The Semester," HERE!