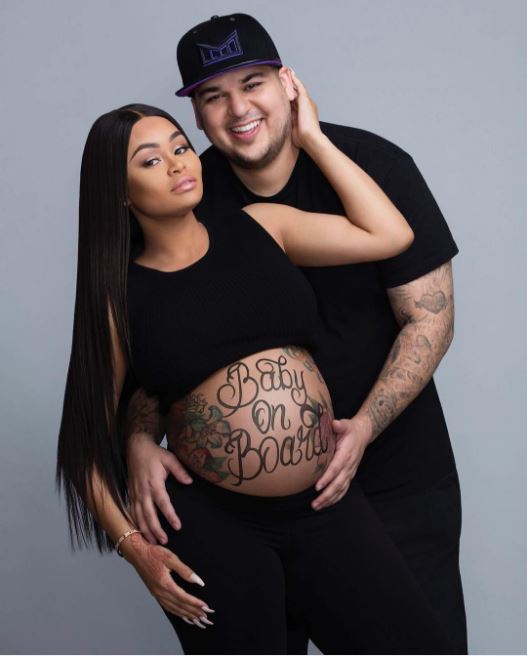 Blac Chyna's Instagram was allegedly hacked this weekend.  And the hacker revealed a plan by Chyna to leave Rob after she got the Kardashian name and trademark.
Rob posted a message saying, "I loved every inch of that woman and loved everything that came with her. I truly loved Angela. I gave everything I owned for her. Didn't know I was just part of her plan. I really believed she was in love with me the way that I was with her and I am so hurt and never felt this before."
Chyna then started a new Instagram page to say she was done with Rob. She wrote: "I have done nothing but help & loved him from the beginning! It's Chy here i got my own!!! I was doing swell before I got with him! I got him out of Khloe's house, helped him lose all that f***ing weight for him to do nothing & gain it all back! Rob asked for all of this!" Source
Update: Her breakup hasn't stopped Chyna from still getting that cashe.  She just booked her first post-baby club appearance at 1OAK in Vegas.
She, unfortunately can't uses the Kardashian name yet because not only is she not married to Rob yet but she's still involved in an ongoing battle over the trademark of the name. Source
Update: Rob has apologized for his part in the split.
He wrote on his Instagram:
"This weekend I was in an emotional bad place and did some things that embarrassed myself and my family.
"I apologize and I'm seeking help to deal with my flaws/issues. Please pray for me and I'm sorry @blacchyna. You are a great mother to our child and I love you." Source
This seems like a ploy to troll us for our viewership of their new show.  They're not fooling me though.  And by that, I mean I'll be watching.
Follow us on Twitter @ManifestoLo, Instagram @shadystaci and Facebook at Lo Knows! Then buy Lo's first book, "The Semester," HERE!