Tyga Speaks Out on BlacRob's Engagement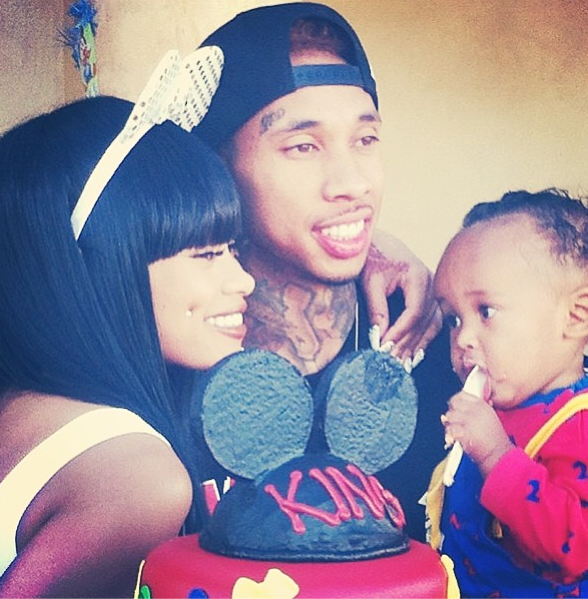 Tyga, Blac Chyna's baby daddy, former fiancé, and soon-to-be possible brother-in-law, is the first to speak out about her engagement to his girlfriend's brother, Rob Kardashian.
He tweeted:
"Everybody deserves 2 be happy. What some1 does for their happiness is not my concern, as long as it's not interfering wit my happiness… It makes me happy to see the mother of my son happy.
"My only concern in this situation is my son. I want him in happy environments…He's innocent in this. & I want him to feel as much love as possible." Source and Image
And you're dating a child.  So shut up.
Chyna to Take Rob's Last Name
Word is that Blac Chyna, who's real name is Angela White, plans to change hername to Angela Kardashian when they get married.
Her rep said, "She's soon to be Angela Kardashian. She's ecstatic." Her rep added, "She was more than excited, she was thrilled, just super happy."
As far as what his family thinks about thewhole thing, "No one [in his family] is jumping up and down with excitement today. They have made a united decision as a family to not comment on social media yet about Rob's engagement. The news is not shocking, and not totally unexpected." Source and Image
Oh, I'm sure they're just thrilled.
Follow us on Twitter @ManifestoLo, Instagram @shadystaci and Facebook at Lo Knows! Then buy Lo's first book, "The Semester," HERE!