Below I've listed the places to be (NY/NJ) for this week. Come out and we'll play a game of 'Where in the World is LoLo?'. I hope to see out shaking a tail feather, getting your grub on or seeking out some culture. Anywho, if you have an upcoming event in the area, shoot me an email with the info. Kisses!
Tuesday
Lily Allen @ Terminal 5
Image Source
7:00pm
Luke James @ S.O.B.s
Image Source
9:00pm
Wednesday
Jack and the Cookoo-Clock Heart
Image Source
Set in 1874, turns on a young man whose heart was replaced at birth with a clock. He is supposed to avoid strong emotions, above all love, but can't keep his heart under control.
Lily Allen @ Terminal 5
Image Source
7:00pm
Wild Out Wednesdays @ Taj
Relax, Relate, Release Wednesdays @ Stellan
Thursday
Fire & Ice Thursdays @ Club Miami
After Work Happy Hour Party @ Karma
Honey Afterwork Thursdays @ Stash
Friday
Paloma Faith @ Highline Ballroom
Image Source
7:30pm
Iggy Azalea @ JBL Live at Pier 97
Image Source
7:00pm
Boxtrolls
Image Source
Cheesebridge is a posh Victorian-era town obsessed with wealth, class and the stinkiest of fine cheeses. Beneath its charming cobblestone streets dwell the Boxtrolls, foul monsters who crawl out of the sewers at night and steal what the townspeople hold most dear: their children and their cheeses. At least, that's the legend residents have always believed. In truth, the Boxtrolls are an underground cavern-dwelling community of quirky and lovable oddballs who wear recycled cardboard boxes the way turtles wear their shells. The Boxtrolls have raised an orphaned human boy, Eggs, since infancy as one of their dumpster-diving and mechanical junk-collecting own. When the Boxtrolls are targeted by villainous pest exterminator Archibald Snatcher, who is bent on eradicating them as his ticket to Cheesebridge society, the kindhearted band of tinkerers must turn to their adopted charge and adventurous rich girl Winnie to bridge two worlds amidst the winds of change – and cheese.
Equilizer
Image Source
McCall believes he has put his mysterious past behind him and dedicated himself to beginning a new, quiet life. But when McCall meets Teri, a young girl under the control of ultra-violent Russian gangsters, he can't stand idly by – he has to help her. Armed with hidden skills that allow him to serve vengeance against anyone who would brutalize the helpless, McCall comes out of his self-imposed retirement and finds his desire for justice reawakened. If someone has a problem, if the odds are stacked against them, if they have nowhere else to turn, McCall will help. He is The Equalizer.
Believe Me
Image Source
Just months earlier, Sam was a typical college senior focused on keg stands, hookups and graduation. But when a surprise tuition bill threatens his dream of law school, he's forced to think outside the box. He convinces his three roommates they can make a killing on the gullible church crowd, and the guys start a sham charity.
Jimi: All Is By My Side
Image Source
OutKast's André Benjamin stars as Jimi Hendrix in this revealing biopic from Academy Award-winning writer-director John Ridley (12 Years A Slave). Covering a year in Hendrix's life from 1966-67 as an unknown backup guitarist playing New York's Cheetah Club to making his mark in London's music scene up until his Monterey Pop triumph, the film presents an intimate portrait of the sensitive young musician on the verge of becoming a rock legend.
Eclectic Fridays II @ Studio 21
Saturday
Fabolous @ BB Kings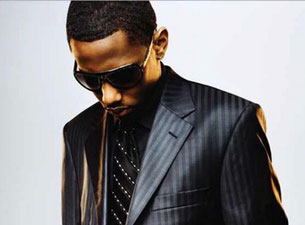 Image Source
8:00pm
Saturdays @ Lust
Lavish Saturdays @ 760 Rooftop
Saturday Night Addiction @ Providence
Sunday
Iggy Azalea @ Foxwoods (CT)
Image Source
7:00pm
Sundays @ Brooklyn Terrace
Rich Sundays @ Ace of Spades
Follow us on Twitter @ManifestoLo, Instagram @shadystaci and Facebook at Lo Knows! Then buy Lo's first book, "The Semester," HERE!